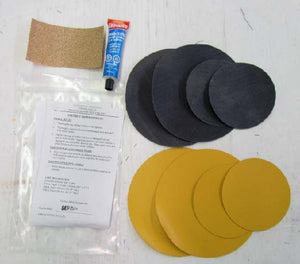 LifeRamp Repair Kit - P/N 5513-LR
Tulmar Safety Systems Inc.
This product is available.
Regular price $30.37 Sale
Repair Kit for Tulmar LifeRamp
P/N 5513-LR - Standard Lead Time: 1-3 weeks (3-5 Days if in Stock)
This product is a Repair Kit for your Tulmar LifeRamp Rescue System.  Suited for all LifeRamp sizes and models. 
To view our LifeRamp, click here.
Important: Applicable taxes, freight charges, duty, brokerage/bonding fees are extra
To learn more about Tulmar Safety Systems, please visit us at www.tulmar.com.