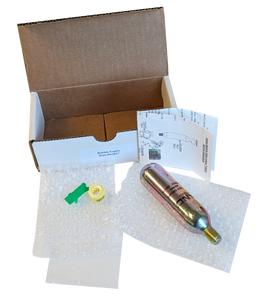 Galeo Re-Arming Kit - P/N 67321-001
Tulmar Safety Systems Inc.
This product is available.
Regular price $21.50 Sale
Galeo Re-Arming Kit
P/N 67321-001

Re-Arming kit for the Galeo Tactical Life Preserver.
Includes
1 each CO2 Cylinder (38g)

1x automatic bobbin and 1x arming indicator clip

arming 

instructions
Contact Tulmar at galeo@tulmar.com for shipping arrangements and fees.
To learn more about Tulmar Safety Systems, please visit us at www.tulmar.com.